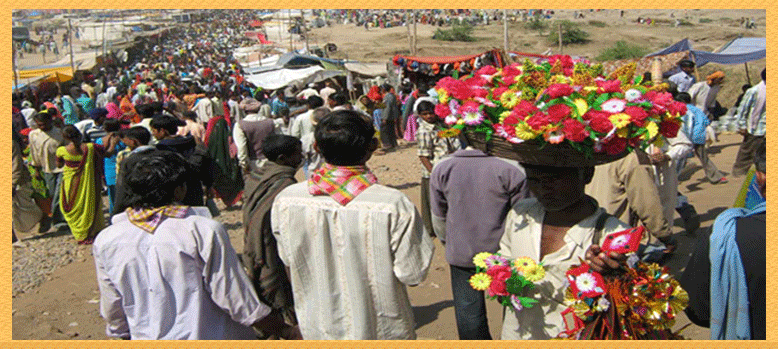 The Baneshwar fair is held at a small delta formed by the river Som and Mahi, from Magh Shukla Ekadashi to Magh Shukla Poornima during Shivratri. (January-February).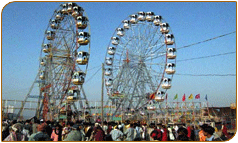 The Baneshwar fair, in its present form is actually a merger of two fairs: one which used to be held in honour of Baneshwar Mahadev (Lord Shiva) and another fair which started after the construction of the Vishnu temple by Jankunwari, daughter-in-law of Mavji, a highly revered saint considered to be an incarnation of Lord Vishnu.
The Baneshwar fair is predominantly a tribal fair with more than half of the congregation consisting of Bhils. They revere Baneshwar Mahadev as well as Mavji. The majority of the gathering is from the districts of Dungarpur, Udaipur and Banswara.
The Bhils attending Baneshwar Fair sing traditional folk songs in high-pitched voices sitting around a bonfire every night. Groups of villagers are also invited to participate in the programme. The fair resounds with the gaiety of songs, folk dances, magic shows, animal shows and acrobatic feats. Adding to the excitement are the joy rides on merry-go-rounds and swings. The fair site is at a distance of 6.5 kms from Sabla