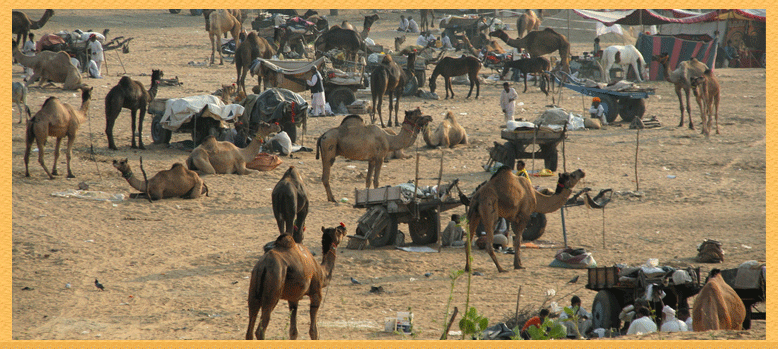 The Pushkar Camel Fair is one of the largest in India and the only one of its kind in the entire world.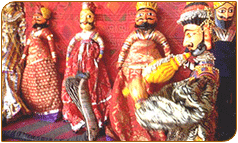 During the fair, Lakhs of people from rural India flock to Pushkar, along with camel and cattle for several days of livestock trading, horse dealing, pilgrimage and religious festival.
it takes place in the month of Kartika (October or November) beginning on 'ashtmi' 8th day of Lunar Calendar and continues till full moon ('Poornima'). The camel and cattle trading is at its peak during the first half of festival period. During the later half, religious activities dominate the scenario. Devotees take dips in the
holy "Sarovar" lake, as the sacred water is known to bestow salvation.
This small town is transformed into a spectacular fair ground, as rows of make shift stalls display an entire range of objects of art to daily utility stuff. Decoration items for cattle, camel and women, everything is sold together. Small handicraft items are the best bargain for buying souvenirs. The camel and horse races have crowds to cheer. Camel judging competitions are quite popular with animal lovers. Each evening brings different folk dances and music of Rajasthan, performers delivering live shows to the roaring and applauding crowds.